Soundproof room doors for the comfort category
Since early June 2015, the 5th floor and thus the entire comfort category (4th/5th floor) is now equipped with new noise and smoke insulating doors. In spring 2016, the project was completed with the standard category (1st-3rd floor).
The doors are opened by a modern smart card system. Its fittings meet the highest design standards.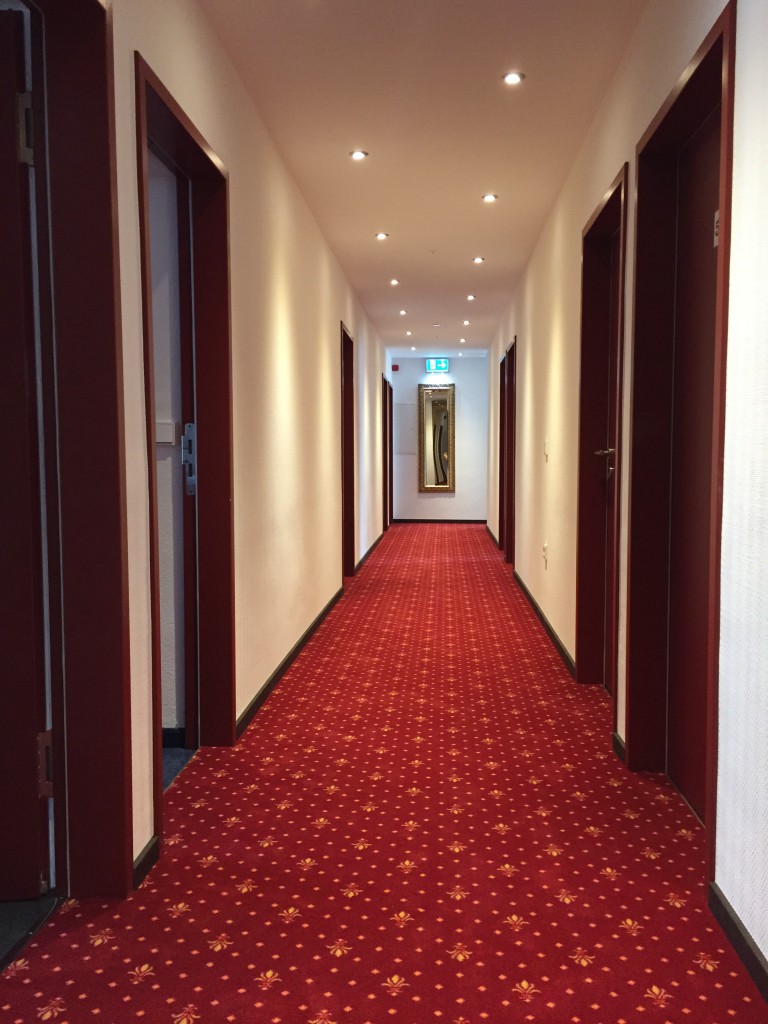 The new corridors are equipped with an innovative and ecological LED lighting concept with motion detectors.